Bathroom Remodel Services
At A2Z Home Remodel & Restoration, We will help you through your bathroom remodel project from start to finish. We will make the bathroom remodel process effortless, from design to demolition to delivery. We have everything you need under one roof, from Tile and stone for floors and walls, to decorative accents, Ready-made and Custom made Vanities, and countertops, sinks, faucets, toilets and frameless shower doors.
Bathroom Remodel
At A 2 Z Home Remodel, we take great pride in helping our clients customize their bathroom with the leading remodeling services. A 2 Z Home Remodel is passionate about ensuring that clients have a hassle-free remodeling experience. A 2 Z Home Remodel works closely with a team of trusted and reliable subcontractors to complete bathroom remodels. Our team of general contractors utilize the most advanced technology and techniques to manage all bathroom remodel projects.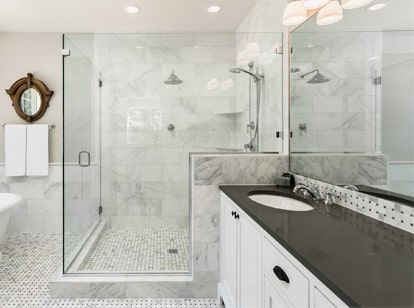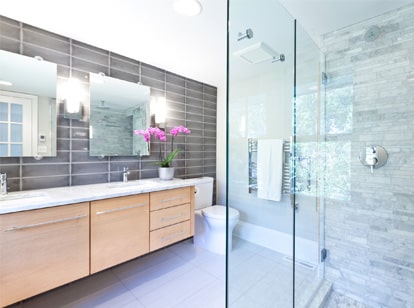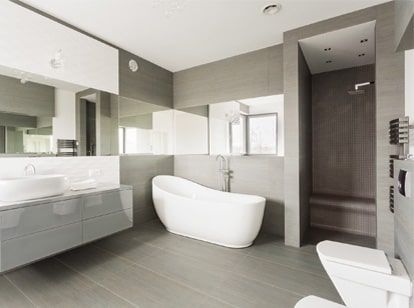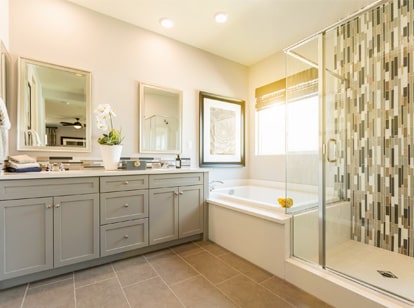 A 2 Z Home Remodel provides comprehensive bathroom design and remodeling services. A 2 Z Home Remodel general contractors can assist with any custom bathroom cosmetic upgrades and complete renovations. At A 2 Z Home Remodel, we have the knowledge and expertise to find the right solution for our clients' needs.
At A 2 Z Home Remodel, we aim to provide our clients with the most efficient bathroom remodel process possible. Clients will meet with an A 2 Z Home Remodel general contractor for a consultation appointment. The general contractor will discuss the client's ideas, timeline, and budget for the project. The A 2 Z Home remodel general contractor will evaluate the bathroom layout to visualize the remodel. A customized plan will be created based on the client's remodel ideas and the general contractor's expertise. The A 2 Z Home Remodel team of general contractors aim to complete all kitchen remodels in a timely manner.